Frontlines
The Army at Large in the USA
The Salvation Army's ministry spans 132 countries worldwide. Here's a look at how the Army is doing the most good around the USA.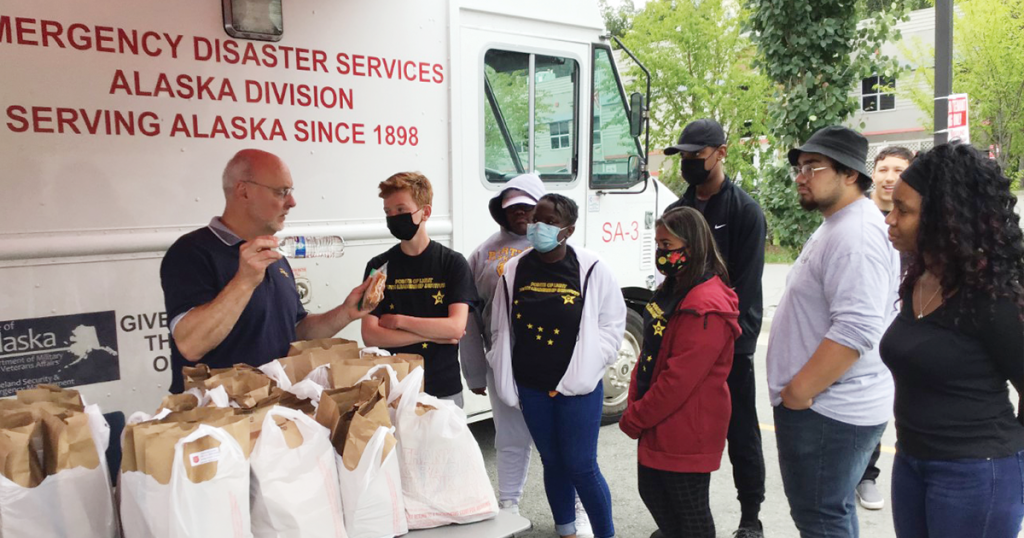 Anchorage, AK

The Anchorage Corps hosted the return of Alaska Points of Light Youth Leadership institute in early August. Alaska Corps Officer, Major Paul Chouinard organized a service project for the students in which they helped prepare and distribute 50 food bags to food-insecure families. The group consisted of eight Anchorage School District students. Teachers and community leaders mentored them during their week-long training and helped them identify future goals.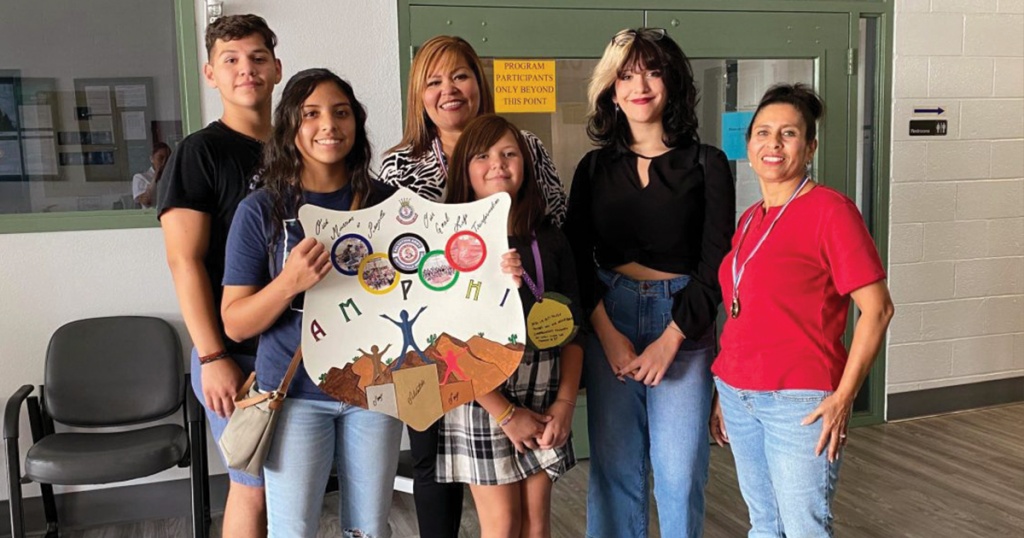 Southwest Division
As the Olympic Games took place in Tokyo this summer, athletes of all ages in the Army's Southwest Division joined in the spirit of competition and sportsmanship. The divisional Olympic games included six challenges across gymnastics, discus throw, basketball, soccer, volleyball and breakdancing. Participants recorded their involvement and submitted them to the Southwest Division's Youth Department. The department received nearly 200 videos from 14 corps and units covering categories for children 12 and under, teens 13-18, adults 19+ and a special category for corps. The Southwest Youth Department received nearly 200 video submissions from 14 different corps and units in the division.

Salt Lake City, Utah
The Army's Neighborhood House and Salt Lake Mission joined forces to host the annual Summer Celebration, a community block party for families on the westside of Salt Lake City. The event provided 500 elementary school children in need with fun activities, shoes and a backpack full of donated school supplies. "When kids have the proper tools they need, success in school can be much easier to achieve," said Captain Rob Lawler, SLC Corps Officer. The backpacks and supplies came from donations from Smith's Food & Drug Stores, KURU Footwear, Health Choice Utah, Path Behavioral Health, Comcast and Squire Coca-Cola.

San Diego, CA
The Salvation Army Door of Hope Rady Campus and San Diego Citadel Corps kicked off the new school year by teaming up to hold a Backpack and BBQ! 100+ backpacks and school supplies were provided to kids and families at the event. Hot dogs were served by the Women's Auxiliary of San Diego County's Jan Reital, while Lt. Jeremy Alexander of Salvation Army Centre City turned-up the jams on the turntables. Families enjoyed fun activities including a bounce house, water balloons and even a dunk tank!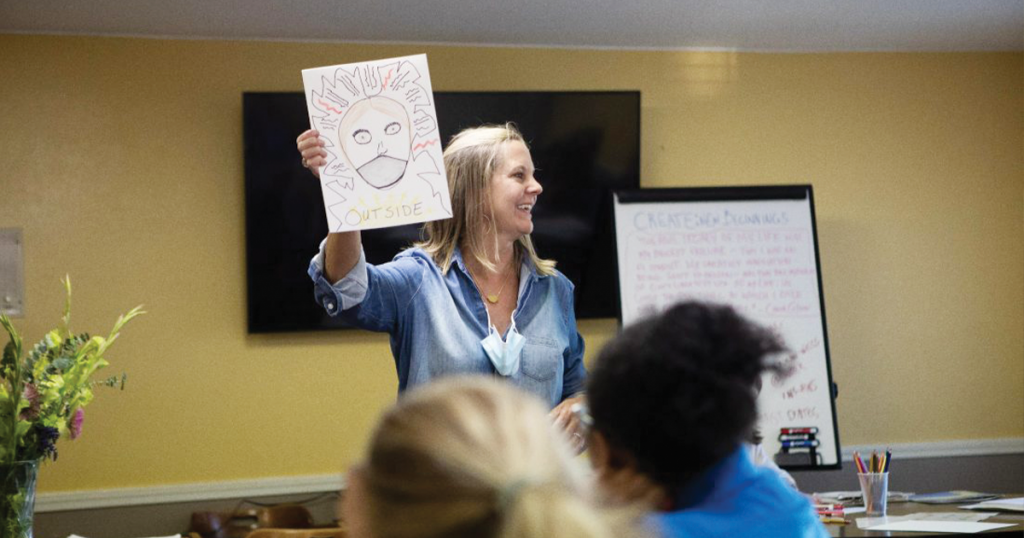 Denver, CO
At the Denver Adult Rehabilitation Center (ARC), restorative art brings healing to women recovering from addiction. Each week, sessions cover topics like reconciliation, empathy, shame, self-doubt and courage. using discussion. Scripture, prayer, discussion and art are part of the healing process. Martha Ackerman and Steph Segal's program Create: New Beginnings is available to ARCs through a partnership with Prison Fellowship.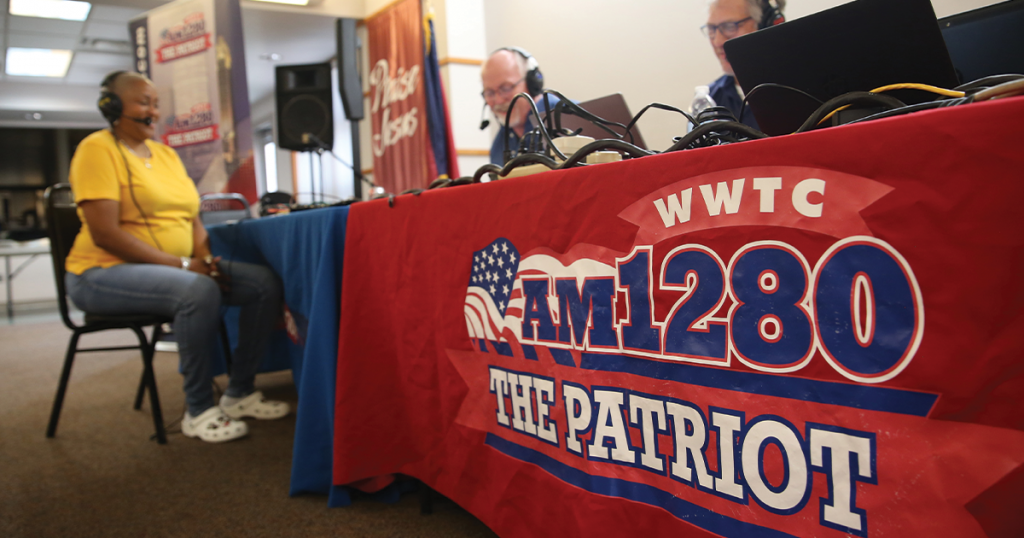 Minneapolis, MN

Listeners of The Mission 980 AM and The Patriot 1280 AM raised $25,000+ for The Salvation Army during a radiothon hosted by Salem Radio and sponsored by the pharmaceutical company Geritom Medical. The two-hour event, held at the Brooklyn Park Salvation Army, featured inspiring interviews with staff members, volunteers and people they serve. All donations raised during the "Here to Help" radiothon support the Army's ongoing efforts to provide food, shelter and care for thousands of Twin Cities residents reeling from the pandemic.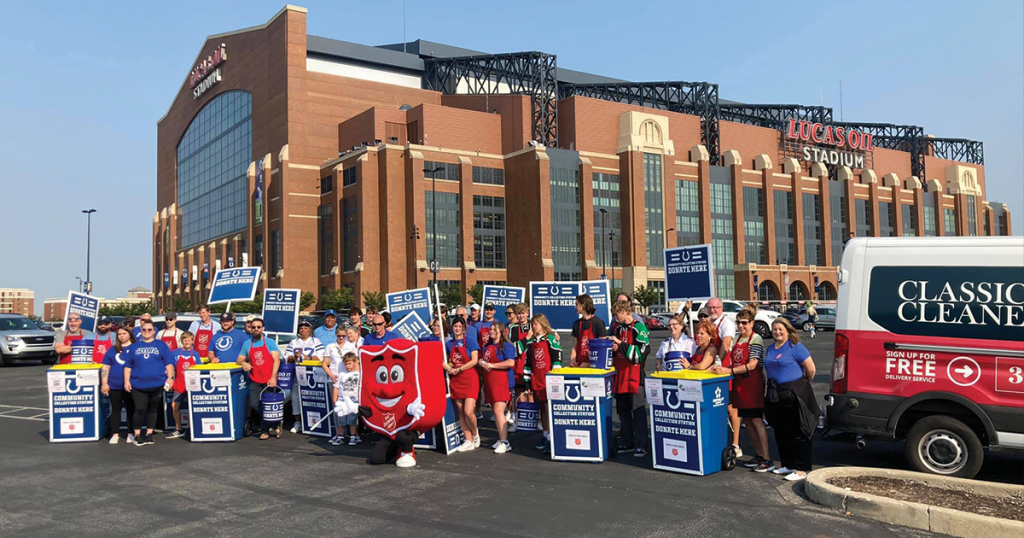 Indianapolis, IN

The Salvation Army returned to Lucas Oil Stadium for a special game day collection before the Colts' season opener against the Seattle Seahawks. Volunteers were stationed on all sides of the stadium to collect new and gently used coats. For 35 years, the Army and television station WTHR have led the program, helping families in need keep their children warm and safe through the long winter months.
Massachusetts
The Salvation Army Disaster Services, Massachusetts Division hosted a Canteen Cook-off! Eight teams were given two hours to cook their favorite recipes using their EDS Canteen kitchen and following food safety guidelines. Menu items included Tacos with Mexican Street Corn, Korean Beef Over Rice, Butternut Squash Soup with Grilled Apple and Smoked Gouda Sandwiches and an Italian themed lunch. This cooking exercise was the first in-person food preparation training held by The Salvation Army Emergency Disaster Services since the pandemic struck and focused on emergency feeding and safety.

Bloomfield, NJ
The Bloomfield Division of Public Safety distributed 270 buckets of cleaning supply kits, provided by the Army, to residents following the aftermath of Hurricane Ida. The Salvation Army New Jersey Division is grateful for amazing partners and will continue to work with communities as they recover from this disaster.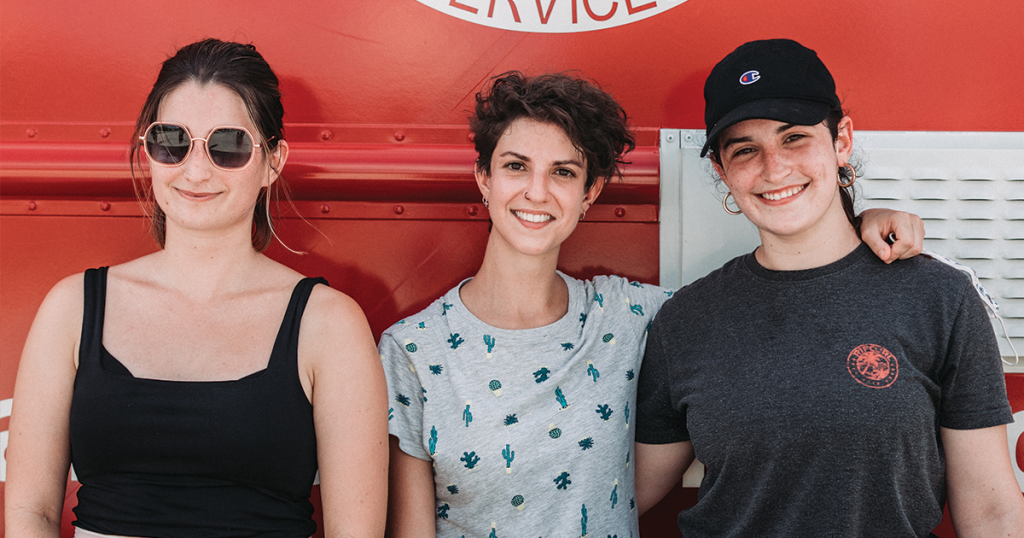 Hammond, LA
International students Alicia, Nuria and Paula volunteered alongside the Army in Hurricane Ida relief efforts. Enrolled in the master's program at Southeastern Louisiana University, Alicia read that lunch would be provided at Zemurray Park. Without power due to the hurricane, the friends ventured out to see what they could find. The girls were among the first people to greet Captain Dante Salgado and his crew once the mobile kitchen was in position. "We had just started to set up and they asked if there was anything they could do to help," said Captain Salgado. "In no time, they were behind the serving table passing out hot dog plates and water to the line of cars. They took over the entire operation!" The team served 1,748 meals in Hammond on August 31, enjoying support from the community and local law enforcement.