Spiritual Formation
A Thought on Faith
"Never be afraid to trust an unknown future to a known God." —Corrie ten Boom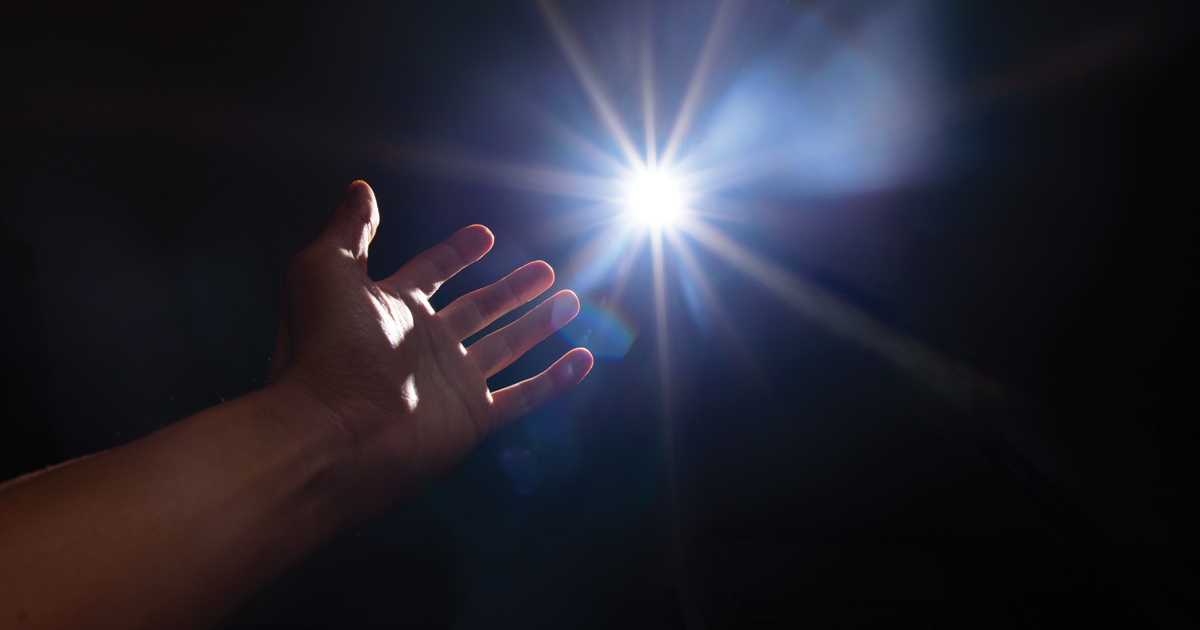 Without Faith we can't please God. A key component to keep in mind in the spiritual life is that faith is truly a gift from God. Yet it only takes the smallest amount of faith to bring about change. Jesus gives the illustration that it only takes faith as tiny as a seed to be able to move mountains. Little is truly a lot when it comes from God. Max Lucado wrote, "Faith is not the belief that God will do what you want. It is the belief that God will do what is right." Having faith means simply having the ability to trust that God will do what is right in our lives though we may not be able to see it in the short term of our pain and darkness.

"I believe in Christianity as I believe that the sun has risen: not only because I see it, but because by it I see everything else."


— C. S. Lewis, "The Four Loves"

A Prayer for Faith

For more faith I pray, O Lord, to see things through Your eyes. Help me to grasp the fact though when the darkness abounds, I can trust Your firm grip to keep me steady and on Your path. Illuminate my heart to be able to trust when turbulent times come, and the waves of doubt come crashing in. Help me to use the gift of faith to enlarge my heart and influence the world around me for good, Amen.

Scriptures for Further Reflection

Take a few moments to look up, read and reflect over the following passages on faith. What sort of things are coming to your attention in your life as you read these passages? What is God saying to you through His word?

Psalm 119:30
John 1:12
John 14:12
Romans 12:3
Romans 15:13
2 Corinthians 5:7
Ephesians 2:8-9
Ephesians 3:16-17
2 Timothy 4:7-8
James 1:6

"The fundamental fact of existence is that this trust in God, this faith, is the firm foundation under everything that makes life worth living. It's our handle on what we can't see. The act of faith is what distinguished our ancestors, set them above the crowd." — Hebrews 11:1-2, MSG

Steps to Salvation:

The Bible states that God loves you and cares for you as a person (John 3:16). Humankind has been separated from God by sin (Romans 3:23). God sent His Son as a provision for our salvation through the death of Jesus Christ on the cross and His resurrection from the dead (Romans 5:8). Doing good deeds is not enough (Ephesians 2:8-9), but receiving the free gift of salvation is (John 1:12).

You can invite Jesus Christ into your life right now by praying something like the following:

Dear God, I know I am a sinner. I need your forgiveness and grace. I believe that Christ paid the penalty for my sin, and He died in my place, and He rose from the dead. I invite Jesus Christ to come into my life as Savior. Thank You for saving me from my sin and making me Your child. Help me to grow and learn how to serve You. Amen.